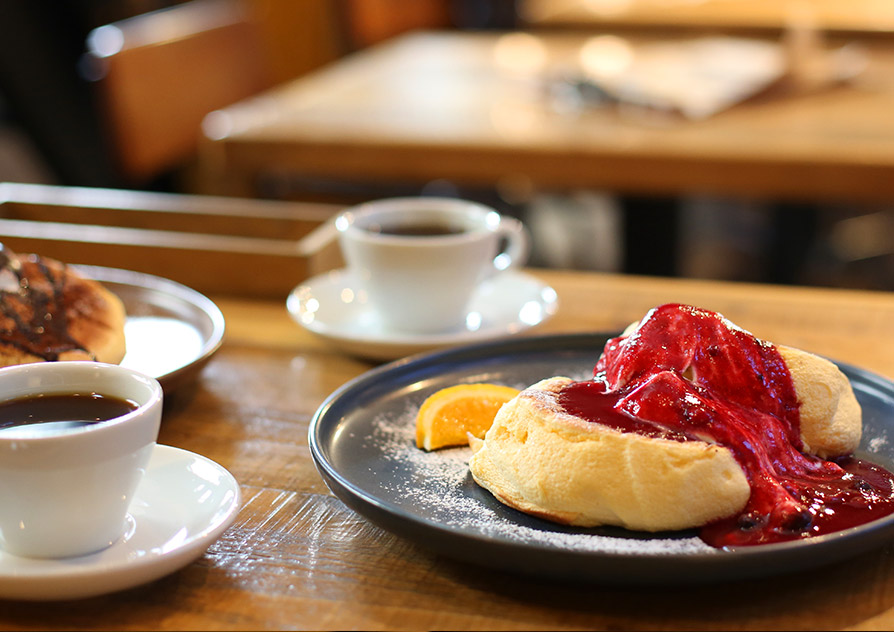 NAKAMACHI CAFÉ is a local cafe in Matsumoto, Nagano Prefecture. Located in Nakamachi Doori Street, a Matsumoto sightseeing spot, we are well-known for our carefully selected specialty coffee and souffle pancakes. At lunchtime, guests can enjoy the lunch menu, which features our original hot dogs. Our warm interior is a popular resting spot for people visiting Matsumoto on sightseeing trips. English menus and free Wi-Fi are also available, and that is why we are much loved by international travelers.

Our souffle pancakes are popular for their fluffy texture, which feels just like that of a chiffon cake. The batter is prepared and the pancakes are cooked carefully, one by one after each order is received. The batter is a mix of four different kinds of flour make from Nagano-grown wheat, and the pancakes are served drizzled with plenty of homemade sauce that is created with great care for the intrinsic goodness of the ingredients.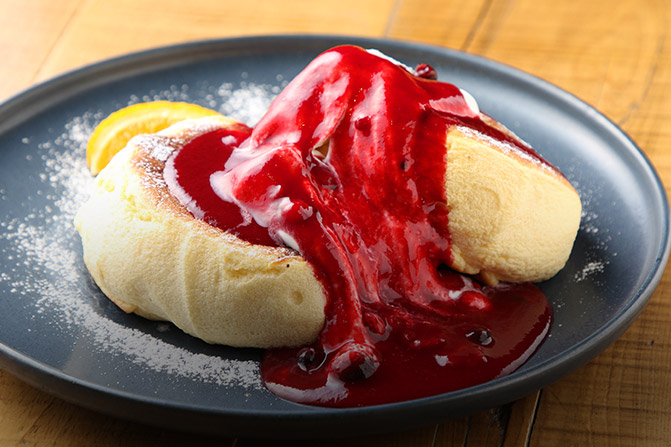 1,200yen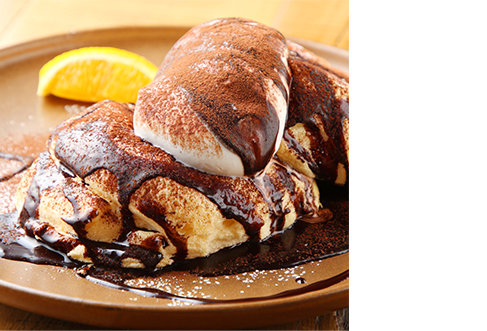 1,100yen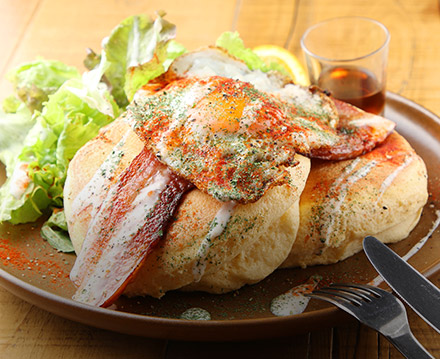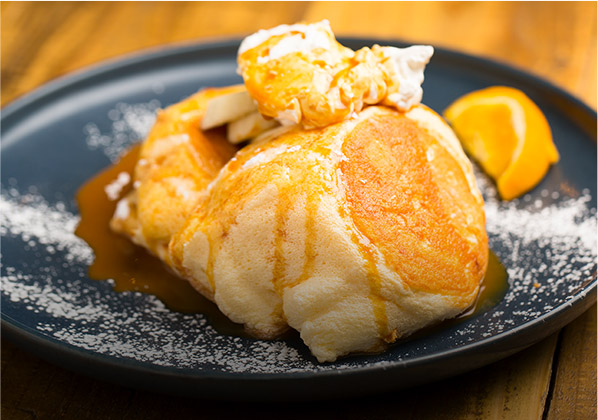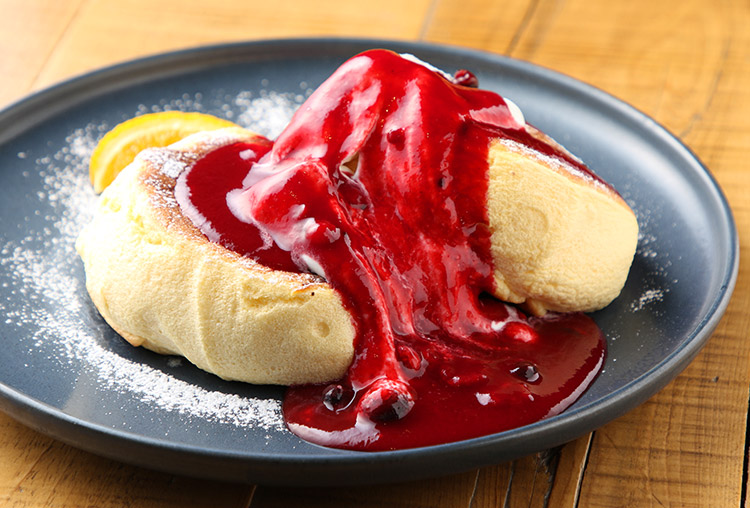 1,200yen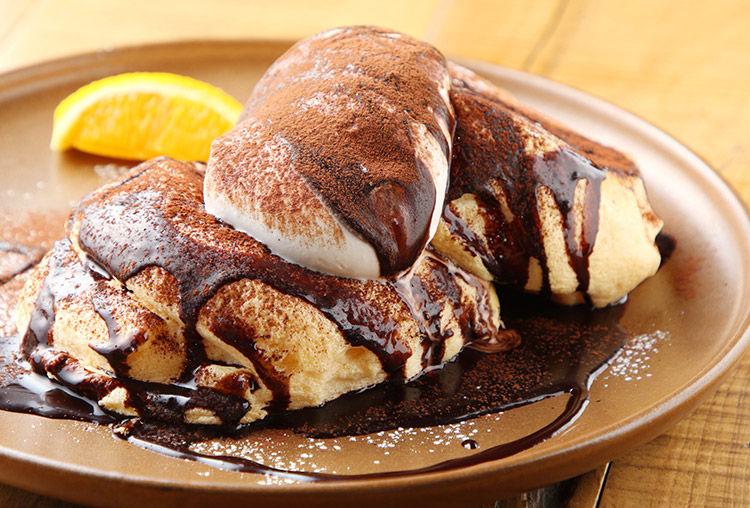 1,100yen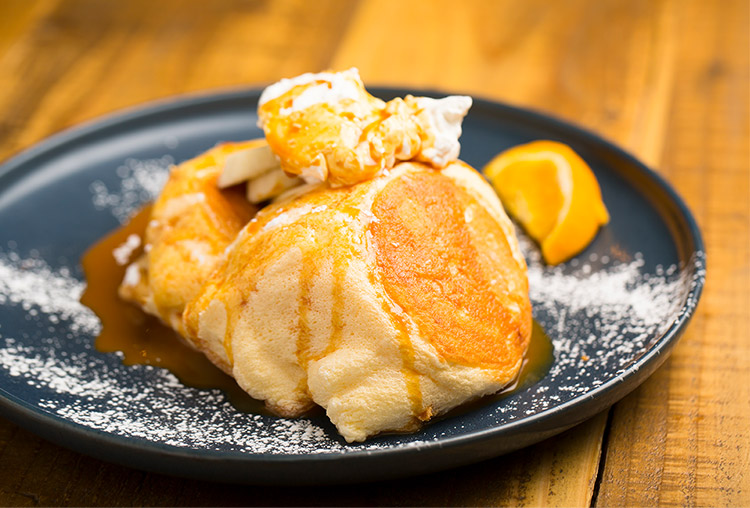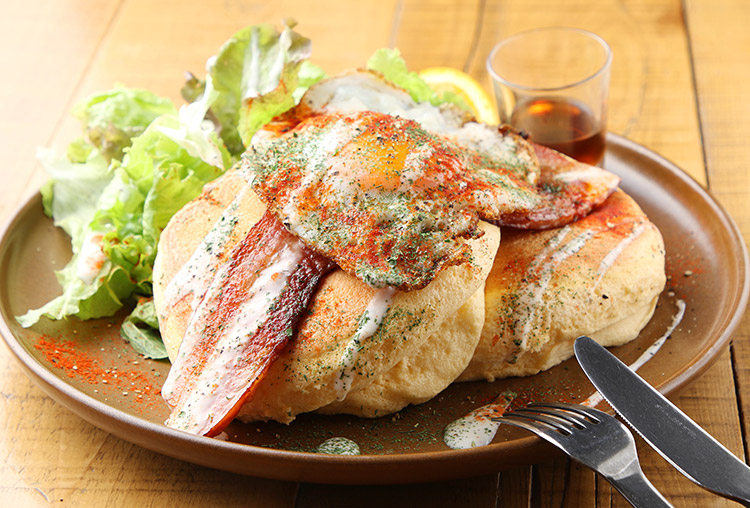 We roast carefully selected specialty coffee from around the world in our own company workshop. We use single-origin beans that have been harvested from a single plantation, and all the beans are used within one year of harvest. After receiving an order, we take our time to hand drip the coffee so that our customers may enjoy the true taste and aroma of the coffee beans.We stock beans from all over the world, including Ethiopia, Tanzania, and Colombia and also have our own original blend. Coffee beans can also be purchased as souvenir items directly at the store.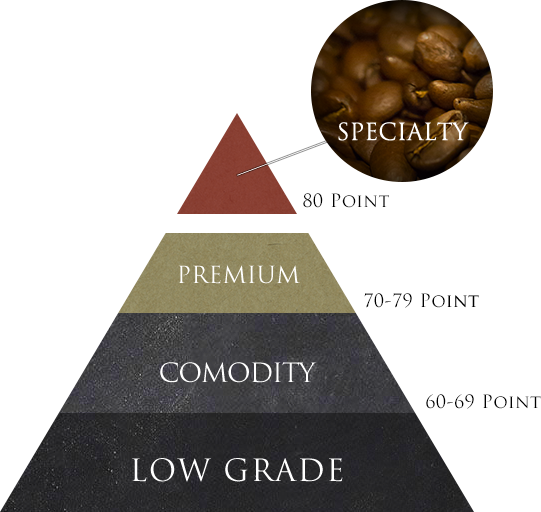 At lunchtime, we serve dishes such as our own original hot dogs and waffle- and pancake-based meals. We also serve beer from lunchtime onward.
※ Vegetarians should consult with us.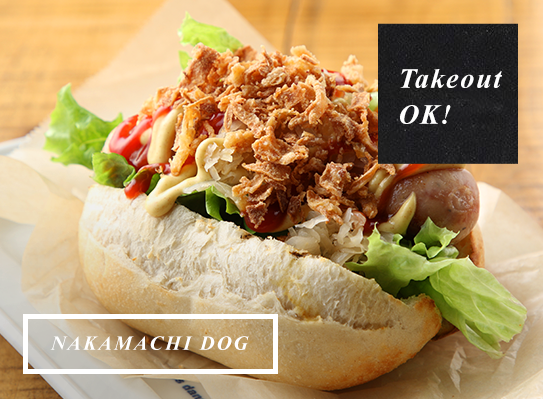 PLATE

1,100yen
SINGLE

770yen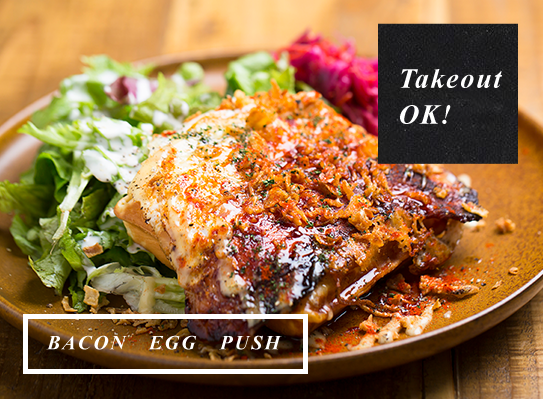 PLATE

1,050yen
SINGLE

720yen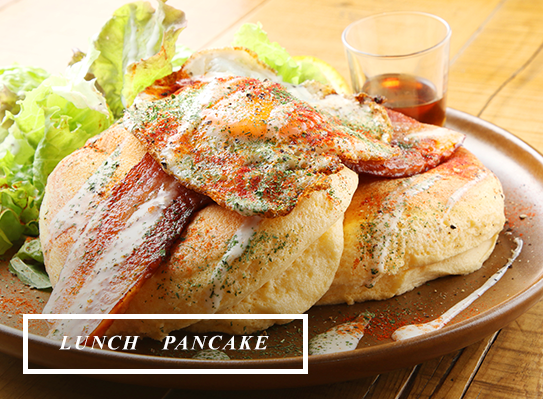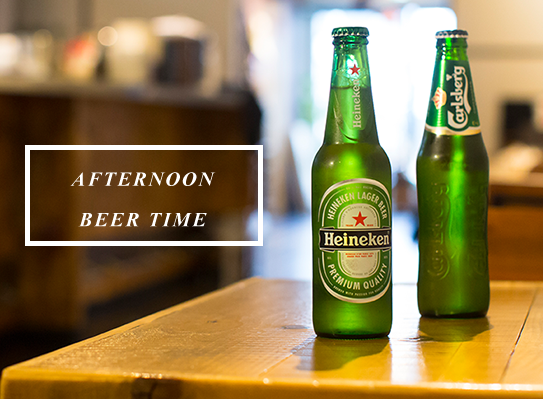 THE PREMIUM MALTS(Japan)

600yen
CORONA(Mexico)

600yen
CARLSBERG(Denmark)

600yen